Category
Pipe and Drape Parts
Pipe and Drape Kits
Pipe and Drape Package
Portable Floding Tables
Product Information
Single & Double Exhibit Booth with pipe and drape systems
RK has pipe and drape systems for Single & Double Exhibit Booths to help customers to create trade show displays, our exhibit booth pipe and drape products in stock, now them on sale at affordable price.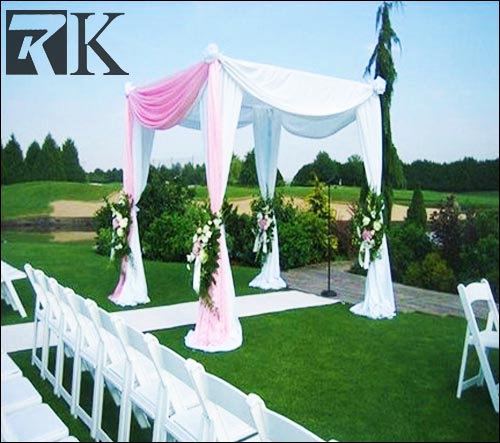 exhibit booth pipe and drape
Using pipe and drape, it is the least costly way to surround booth space at an exhibition. Directly purchase cheap pipe and drape systems or pipe and drape trade show booth kit by RK, it is a good choice.

Extra idea: Creating a beautiful trade show booth, it must with trade show booth design (contact a expert who has years experiences, RK's salesman will help our customers to design beautiful pipe and drape booths).
Relevant Information
Leave a Reply:
Copyright (c) 2013,Rack in the Cases Co.,Ltd.All Reserved.