Complete your event with pipes and drapes backdrop
Some applications of pipe and drape in life: pipe and drape used as trade show booths, in tents, in large banquet halls and on stage. Now, let me introduce how to complete your event with pipes and drapes backdrop.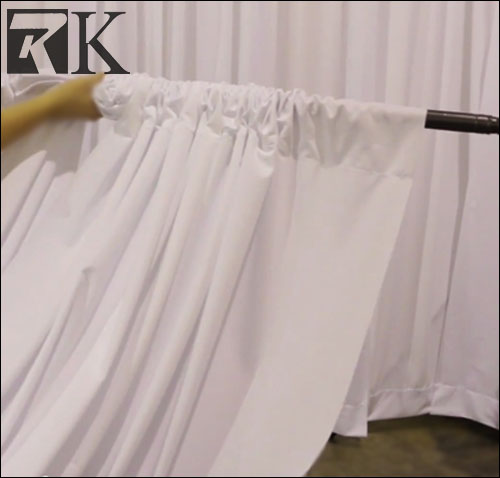 pipes and drapes backdrop
Pipe & Drape Backdrop Setup - no experience required!

1. Setup tripod stands.
2. Attach crossbar + drapes.
3. Raise stands to desired height.

*Each backdrop is adjustable for a width of up to 12 feet wide, and height of 8 or 10 feet tall. The backdrop kit features the highest quality poly premier drapes.

Pipe and drape backdrops are perfect for room dividers, photo shoot backdrops, holiday events, dressing rooms, crowd control, exhibition booths, and many other displays.

RK Pipe and Drape is definitely ambitious sold in the market, is known as a legendary pipe and drape china supplier. With RK's pipe and drape - Add some spotlights and wow the guests with a luxurious event.
Relevant Information
Leave a Reply: