Category
Pipe and Drape Parts
Pipe and Drape Kits
Pipe and Drape Package
Portable Floding Tables
Product Information
our pipe drape 8 foot x 10 foot for sale
RK Pipe and Drape is a premier China manufacturer, now we have pipe drape 8 foot x 10 foot in stock, therefore we could effect prompt shipment if there was a order.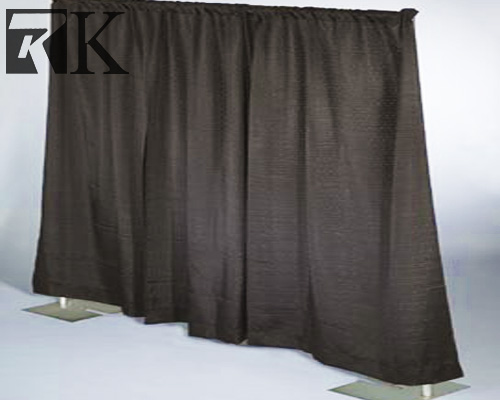 pipe and drape
The shipped pipe and drape package composes of 6 Panels White Premier Fabric Drape (60" wide × 95" high), 2 Adjustable Stainless Steel Drapery Rods (5-10 foot), 3 Stainless Steel finish Uprite Posts (1½" O.D. × 95" high), 3 Zinc Plated Steel finish Base Plates (14" × 16", 12 lb).

RK offers you 8 foot x 10 foot pipe and drape systems (color: white, black, custom available). Please call us for any questions on our pipe drape 8 foot x 10 foot, we serve Iowa City, Washington, Oxford, Williamsburg and all other cities.
Relevant Information
Leave a Reply:
Copyright (c) 2013,Rack in the Cases Co.,Ltd.All Reserved.