Category
Pipe and Drape Parts
Pipe and Drape Kits
Pipe and Drape Package
Portable Floding Tables
Product Information
RK the dance floor manufacturer which founded in 2001
RK provides a variety kind of the dance floor to match the requirement on the market, like PVC dance floor, plywood dance floor, LED dance floor. These dance floor products will often become the focal point of any event whether it's a wedding, party or corporate function.
Considering the budget and cost, RK portable dance floor is the best options - As event equipment manufacturer for more than 10 years, RK just expanded our factory to mre than 10000 square meters. A tip: the all white dance floor is the perfect match for any marquee or bright venue.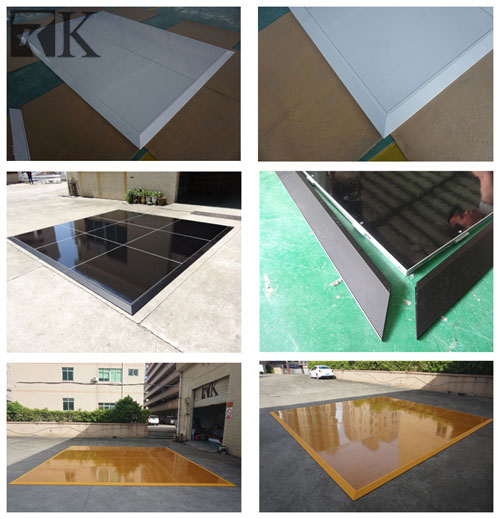 Relevant Information
Leave a Reply:
Copyright (c) 2013,Rack in the Cases Co.,Ltd.All Reserved.