Category
Pipe and Drape Parts
Pipe and Drape Kits
Pipe and Drape Package
Portable Floding Tables
Product Information
three types of pipe and drape booth
RK is one world's leading trade show display provider, our pipe and drape booth is designed in three main categories: single booth, in line booth and back to back booth. Now the back to back booth design is more popular, save space and money.
RK trade show booth will include the bases, uprights, drape support rods, and drape panels. Allow you to create a standard 10x10 booth (10 feet wide × 10 feet deep). Visit http://www.rkpipeanddrape.com/Trade_Show_Booth/ you can see all information about design of RK trade show booth on this page.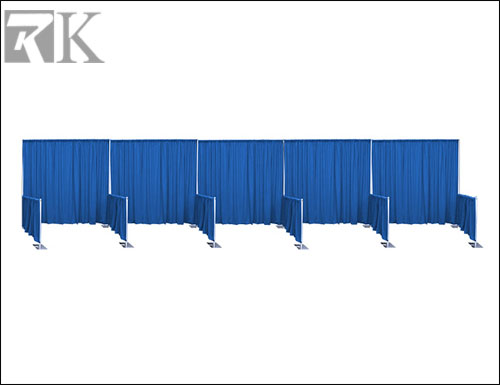 Relevant Information
Leave a Reply:
Copyright (c) 2013,Rack in the Cases Co.,Ltd.All Reserved.