Category
Pipe and Drape Parts
Pipe and Drape Kits
Pipe and Drape Package
Portable Floding Tables
Product Information
RK offers clients trade show displays
RK offers trade show displays, from unique in-house design to industry exhibit design. If you are setting up for trade show this coming weekend, we have a perfect match for your trade show and presentation needs. "Components and Installation of pipe and drape trade show booth" by visiting http://www.rkpipeanddrape.com/Trade_Show_Booth/ the page.
Potentially visit over a short window of time, trade show attendees are faced with dozens, sometimes even hundreds. The portable trade show display industry have been dominated by popup displays, the most popular popup - due to their massive appearance and portability.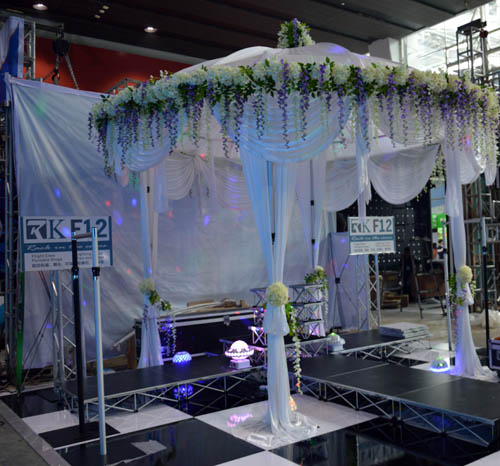 Relevant Information
Leave a Reply:
Copyright (c) 2013,Rack in the Cases Co.,Ltd.All Reserved.