Category
Pipe and Drape Parts
Pipe and Drape Kits
Pipe and Drape Package
Portable Floding Tables
Product Information
RK is one pipe and drape kit manufacturer
RK is one pipe and drape kit manufacturer, we offer a full line of pipe and drape systems (the equipment which you need to make your event work). Many pipe and drapes systems we sold are usually called package, a whole system is usually called pipe and drape kits.
RK is dedicated to providing high quality products, we carry pipe and bases from our pipe and drape system. We have our own factory, offer popular common sizes in our pipe and drape. Of course, RK also makes them as your special requirement ( such as Arc / Round / Peak roof type ), our purpose is to meet any needs from our clients.
* About "What Is Pipe And Drape?" please visit http://www.rkpipeanddrape.com/Pipe_and_Drape/ this page.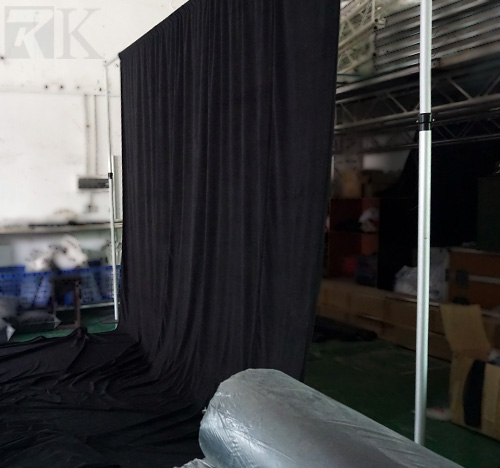 Relevant Information
Leave a Reply:
Copyright (c) 2013,Rack in the Cases Co.,Ltd.All Reserved.