Category
Pipe and Drape Parts
Pipe and Drape Kits
Pipe and Drape Package
Portable Floding Tables
Product Information
promotional black and white dance floor
RK is a professional dance floor manufacturer, we provide a large selection of promotional black and white dance floor on sale at cheap price. This easy to wood pattern interlocking modular dance floor system works for events, banquets, traveling dance troupes and more.
Welcome to purchase a combination of black and white dance floor for special event from RK - our brand new portable dance floor for sale, availably choose from many styles and sizes. Same day shipping from port Shenzhen after payment recived, 5-star service & fast delivery.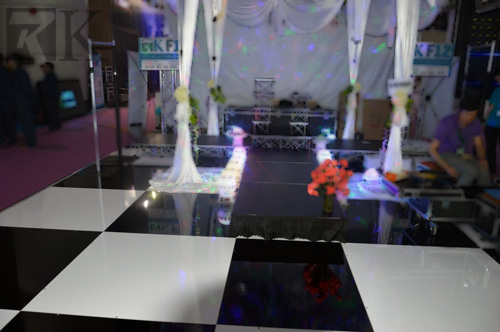 Relevant Information
Leave a Reply:
Copyright (c) 2013,Rack in the Cases Co.,Ltd.All Reserved.