Category
Pipe and Drape Parts
Pipe and Drape Kits
Pipe and Drape Package
Portable Floding Tables
Product Information
professional event pipe and drape manufacturer
RK is one manufacturer and wholesale distributor of wedding decorations and professional event supplier, offers clients complete pipe and drape systems (that usually pipe and drape are composed of uprights, bases, crossbars and fabric drapes).
Our pipe and drape kits have good quality and competitive prices, are great for both indoor and outdoor events, particularly weddings and formal events. These products, in addition, can also help users save a lot of money when they have to divide a space or make certain decorations.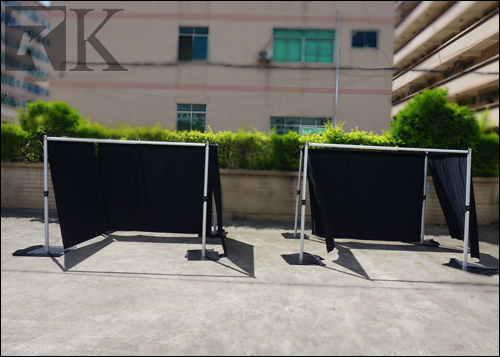 Relevant Information
Leave a Reply:
Copyright (c) 2013,Rack in the Cases Co.,Ltd.All Reserved.