Category
Pipe and Drape Parts
Pipe and Drape Kits
Pipe and Drape Package
Portable Floding Tables
Product Information
Online shopping for Dance Floors
Portable dance floor for sale that are made in China, made by RK Pipe and Drape. Choose from many sizes, about 11 styles of dance floors, for wedding receptions, graduation parties, anniversaries and other events.
The right dance floor for your business is essential, where to find safe dance floor products? RK's dance floor 100% no formaldehyde, benzene, such as toxic substances, 100% do not contain asbestos, lead, mercury and other heavy metals harmful filler. RK the original portable dance floor company which you can trust.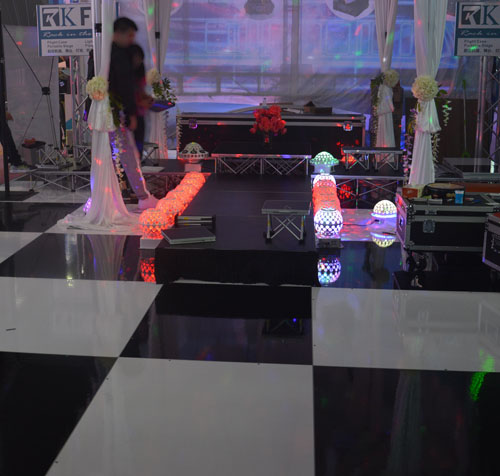 Relevant Information
Leave a Reply:
Copyright (c) 2013,Rack in the Cases Co.,Ltd.All Reserved.