Category
Pipe and Drape Parts
Pipe and Drape Kits
Pipe and Drape Package
Portable Floding Tables
Product Information
RK perfect pipe and drape for trade show booth
Pipe and Drape system - Components include bases, vertical uprights, horizontal drape support rods, and drapes. It is used for trade show booths, photo booth enclosures, and changing rooms. Light weight and completely portable, eliminating the need for permanent construction.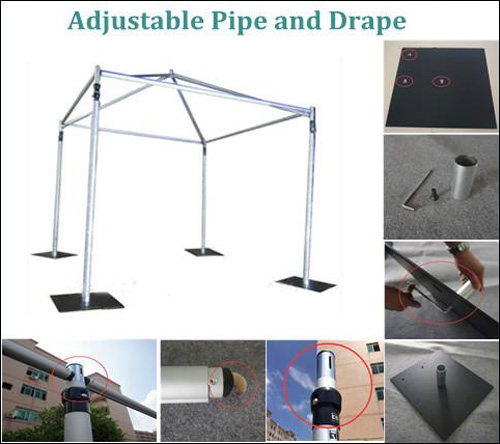 RK is a pipe and drape backdrop manufacturer & provide competitive price pipe drap. Using pipe and drape to create backdrops, stage areas, room dividers, and visual shields to hide an area of a site that is undergoing cleaning or repair work. RK has perfect pipe and drape system that fits your trade show booth needs.
Relevant Information
Leave a Reply:
Copyright (c) 2013,Rack in the Cases Co.,Ltd.All Reserved.