Category
Pipe and Drape Parts
Pipe and Drape Kits
Pipe and Drape Package
Portable Floding Tables
Product Information
one stop source for wholesale pipe and drape kits
The one stop source for wholesale pipe and drape kits: www.rkpipeanddrape.com is well placed to meet your pipe and drape needs. For example as a room divider or to hide unsightly areas.
To create one or more trade show booths, we have all the components you need to create an attractive, successful trade. Our complete pipe and drape kits for easy trade show and expo booth set-up. RK focus on flexibility, customer consideration and quality, our pipe drape kits & backdrops also at the lowest prices.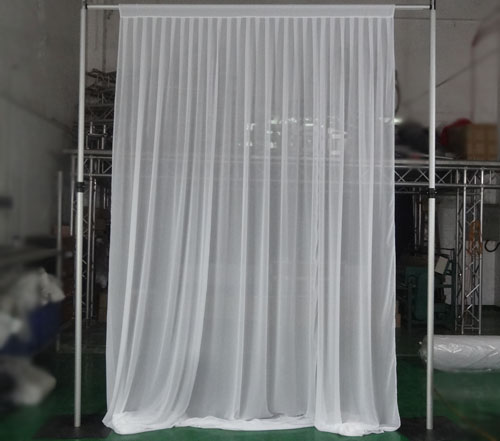 Relevant Information
Leave a Reply:
Copyright (c) 2013,Rack in the Cases Co.,Ltd.All Reserved.