pipe and drape for wedding halls using
RK sales pipe and drape for both the ceremony and reception, our latest design pipe and drape wedding kit include round tent, chiffon. It is very suitful for Wedding Halls using - as wedding canopies, backdrops behind the head table, and covering (of the venue walls).
Wedding pipe and drape kit contains:
Two (2) RK Series Adjustable Uprights
Two (2) Pro Series Bases
One (1) Drape Support Cross (Crossbeam)
One (1) 40ft Valance
Four (4) Pieces of 10ft Wide × 10ft long Sheer
One (1) Event Decor Direct Fabric Bag
NOTE: All sales are final on Velour, Banjo and Poly Premier drapes.
RK offers a wide variety of Pip & Drape sizes and colors. Of course, customeized size is acceptable, our expert, customer focused staff will deliver your pipe and drape systems, install the pipe and drape, and dismantle your pipe and drape professionally & efficiently.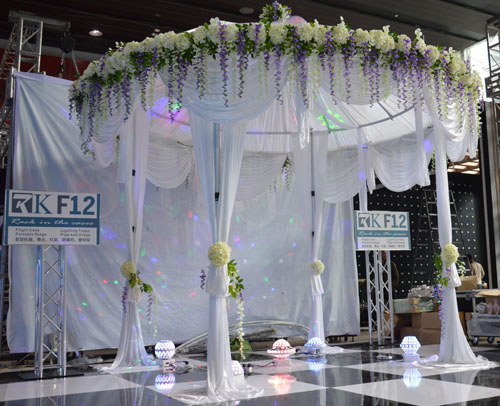 Relevant Information
Leave a Reply: