using RK's pipe and drape to enhance trade shows
Pipe and drape for trade show booths, photo booth enclosures, and changing rooms... What would pipe and drape do to enhance trade shows? Divide rooms or as backdrop. For trade show displays, pipe and drape systems with light weight and completely portable, eliminating the need for permanent construction.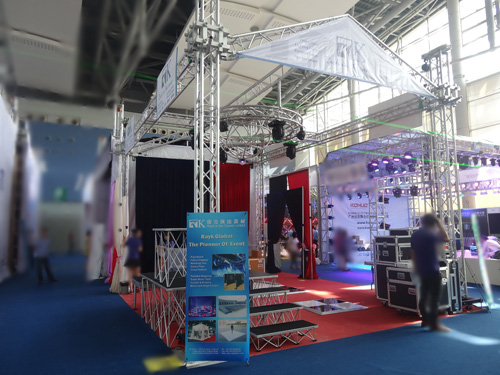 RK Pipe and Drape is the largest exhibit booth pipe and drape manufacturer in the industry. RK has all the components you need to create an attractive, successful trade. All of RK trade show booth packages come with every pipe and drape component needed for the perfect display.
We are well placed to meet your pipe and drape needs. Our complete focus on flexibility, customer consideration and quality. RK perfect pipe and drape system that fits your exhibit booth needs from dividing rooms to backdrop for press conferences.
Relevant Information
Leave a Reply: