8 foot tall pipe and drape photo booth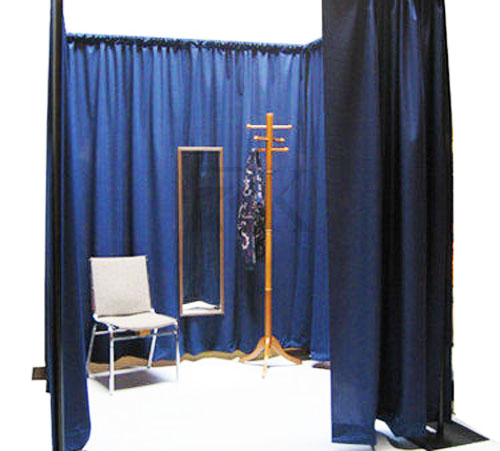 The 8 foot tall pipe and drape photo booth - 8 feet tall with sides adjustable between 8 and 10 feet in width, perfect for photo booth enclosures, also right for a craft booths, privacy booths...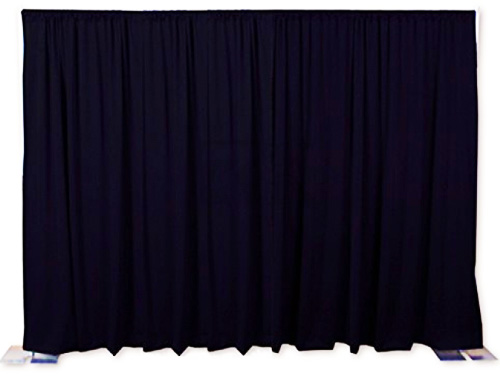 To build a complete pipe and drape photo booth, these kits you need:
| | |
| --- | --- |
| Part | Qty |
| 8'H Silver Aluminum Slip-Fit Uprights, 1.5" Diameter (options for fixed uprights/1 piece; requires a big vehicle for transporting -- or break apart uprights; easier to transport in smaller vehicles). | 4 pcs |
| 16" x 14" Silver Steel Slip-Fit Bases with Base Pins (edge protectors optional**) | 4 pcs |
| Adjustable 4-7 Foot Width Silver Aluminum Drape Support Rod | 4 pcs |
| 94"H x 60"W Premium Drape | 12 pcs |
(Please note: the colors shown in the listing are for reference only.)
Advantages of this photo booth:
1. Pipe and drape components break down for easy transport and storage
2. 100% polyester premier fabric is machine washable
3. Fits under 8ft ceilings and no tools required
Kit (from RK) includes everything needed to create a square pipe and drape booth. A extra tip: the edges of these bases can be raw or rough, we suggest wearing gloves when handling these bases.
Relevant Information
Leave a Reply: