exhibit booth pipe and drape by RK for displays
In fact that exhibit booth pipe and drape products still is pipe and drape systems, so it also consists of four parts: uprights, bases, crossbars and drapes. Sharing the most efficient and inexpensive ways to create trade show booths displays, aim to help somebody who is unsure of what pipe and drape kit he / she needs.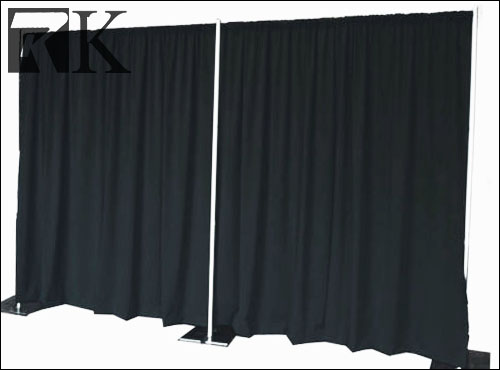 exhibit booth pipe and drape
Maybe diy pipe and drape is cheap, directly purchase cheap pipe and drape systems or pipe and drape trade show booth kit by RK for DIY. Our pipe and drape systems are used at weddings, trade shows, conferences, storefronts, and places of worship, among many others. Whether your need is to define space in your storefront or to design an elaborate backdrop for your upcoming nuptials, there is a system that can help.
Relevant Information
Leave a Reply: