Category
Pipe and Drape Parts
Pipe and Drape Kits
Pipe and Drape Package
Portable Floding Tables
Fast Channel
Tag Cloud
if customers who want to diy wedding tent
RK wedding tents for sale - they are specially engineered, durability and grace - are extremely versatile to weddings. But customers who want to diy wedding tent, our experts would give some help.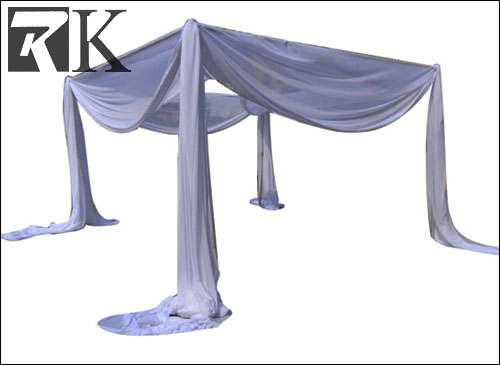 wedding tent
Consider about wedding tents and prices, diy wedding tent is a good way. On the other hand, diy wedding tent also is easy and effective way to carry your wedding theme and colors into your ceremony. Choose our wedding tent with our wedding tent decoration ideas, you succeed to organize your wedding at around your home.

For wedding, RK's wedding tent comes in 20 shapes and sizes based on our original cable peak pole tension tents. Of course you can also choose the right wedding tent color you like.
Leave a Reply:
Copyright (c) 2013,Rack in the Cases Co.,Ltd.All Reserved.