Category
Pipe and Drape Parts
Pipe and Drape Kits
Pipe and Drape Package
Portable Floding Tables
Product Information
Now rent pipe and drape with free shipping
RK rents and sells pipe and drape systems. Now rent pipe and drape backdrops for expos, wedding bridal shows, & corporate trade shows, just $89 per backdrop kit with free shipping nationwide. If you are in Miami or any other states in the US, you can now ask for any help from us.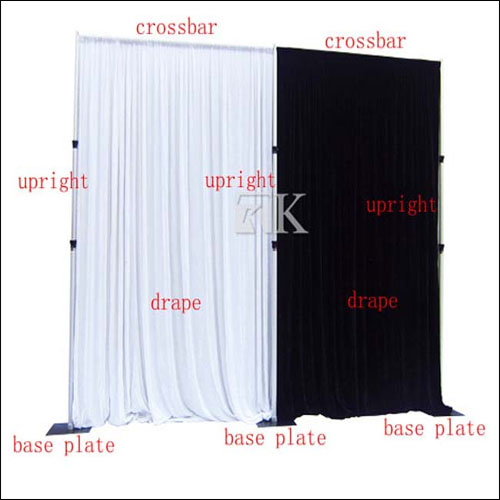 pipe and drape

RK Pipe and Drape carries black and white pipe and drape rentals in velour 15oz IFR material (This type of draping is the best available on the market .). As a comprehensive solution provider for pipe and drape systems, RK provides rental pipe and drape and backdrop systems to many facilities to create backdrops for many different types of events. RK promises that these quality products at low price, for more information about rent pipe and drape, please contact us soon.
Relevant Information
Leave a Reply:
Copyright (c) 2013,Rack in the Cases Co.,Ltd.All Reserved.