Category
Pipe and Drape Parts
Pipe and Drape Kits
Pipe and Drape Package
Portable Floding Tables
Product Information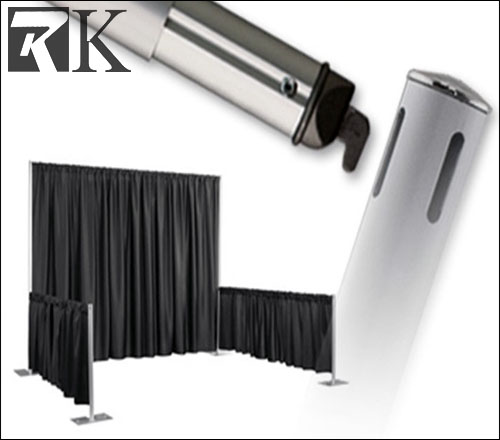 Trade show booth pipe and drape stand with good quality. Available sizes: 3', 8', 10', 12', 14' fixed.
Model Number:RKJDS008
Details:

*Advantage: Adjustable and easy for carrying
*Drape: Chelloffon, Banjo, Velour, Velour
*Pipe Material: Aluminum
*Upright: Adjustable size, 3', 8', 10', 12', 14'
*Crossbar: Telescopic size, 6'-10'
*Base plate: 18ft*18ft/ 20ft*20ft/ 24ft*24ft
*Usage: wedding/event/trade show/photo booth decoration
Leave a Reply:
Copyright (c) 2013,Rack in the Cases Co.,Ltd.All Reserved.