Category
Pipe and Drape Parts
Pipe and Drape Kits
Pipe and Drape Package
Portable Floding Tables
Product Information
strongly recommended RK's dance floor
According to what the dance floor use for, we can classified several kinds of portable dance floor - exhibition interlocking dance floor, outdoor wedding event dance floor, party dance floor... RK can design white and black dance floor or wooden dance floor for you according to your request.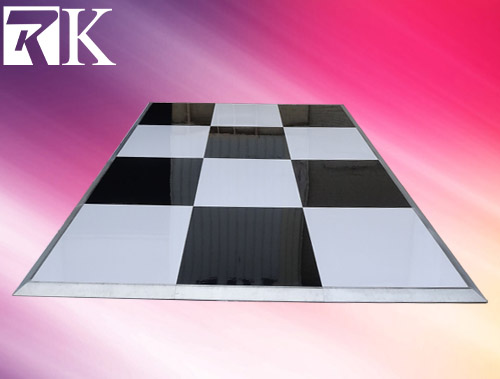 RK is a manufacturer & supplier, offers dance floor products with good service, expert product knowledge and powerful design capability for all kinds of solutions. We will do our best to meet your need and offer perfect service to you.
Relevant Information
Leave a Reply:
Copyright (c) 2013,Rack in the Cases Co.,Ltd.All Reserved.