Category
Pipe and Drape Parts
Pipe and Drape Kits
Pipe and Drape Package
Portable Floding Tables
Product Information
two generations pipe and drape for choose
RK is a pipe and drape manufacturer (it has factory located in Guangdong, China) can provide a full line of pipe drape kit. Of course, includes 1.0 pipe and drape and 2.0 pipe and drape. Two generations pipe and drape system for your choose - their difference is that the connection method.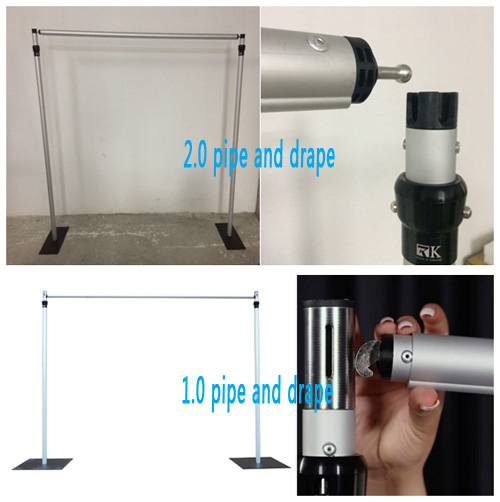 May you ask that which one is better. From my personal point of view, Which one do I prefer in my heart, I will follow my heart. For the two generations of pipe and drape, their materials, dimensions and other aspects are the same, only the difference in the connection method.
Relevant Information
Leave a Reply:
Copyright (c) 2013,Rack in the Cases Co.,Ltd.All Reserved.