Category
Pipe and Drape Parts
Pipe and Drape Kits
Pipe and Drape Package
Portable Floding Tables
Product Information
the more fun trade show displays
Your trade shows can be more fun than online promotions, as the cornucopia of exhibits and displays that make these shows interesting. There are right ways to build your trade show booths, check out http://www.rkpipeanddrape.com/Trade_Show_Booth/ the page.
That being said – trade show displays can be very useful for government contractors. When building trade show display booths, we using professional, high-quality, low-cost pipe and drape systems for trade show displays, to set up reusable pipe drape trade show booths.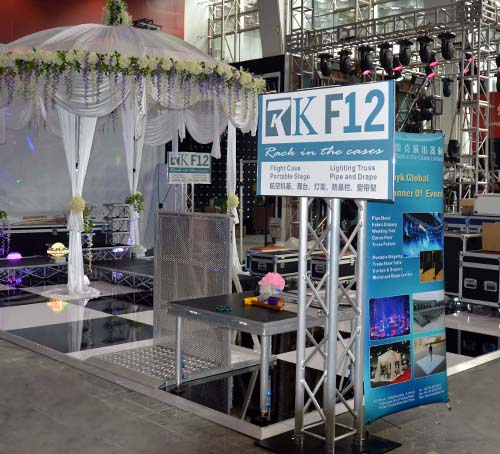 Relevant Information
Leave a Reply:
Copyright (c) 2013,Rack in the Cases Co.,Ltd.All Reserved.