Category
Pipe and Drape Parts
Pipe and Drape Kits
Pipe and Drape Package
Portable Floding Tables
Product Information
it comes to trade show booth
Trade show booth are widely used for exhibition, pipe and drape systems is a great way to make an exhibit booth. According to the actual needs of user, pipe and drape trade show booth usually designed in three main categories: single booth, in line booth and back to back booth.
RK offer standard trade show booth pipe and drapes with 8 foot slip-fit uprights and 6-10 foot wide telescopic drapes support rod. Of course, the booth can be adjusted according to the size of the exhibition hall and floor.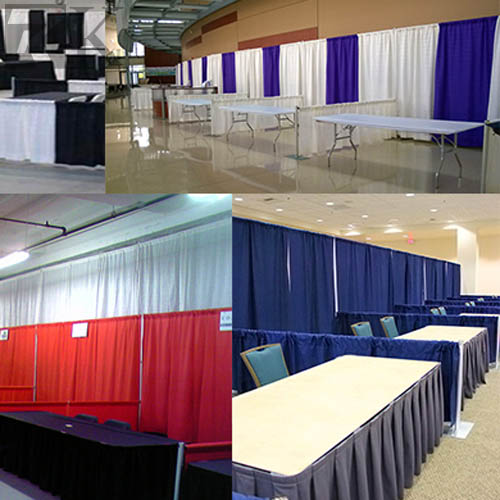 Relevant Information
Leave a Reply:
Copyright (c) 2013,Rack in the Cases Co.,Ltd.All Reserved.