Category
Pipe and Drape Parts
Pipe and Drape Kits
Pipe and Drape Package
Portable Floding Tables
Product Information
clients like our dance floors
RK manafactures dance floor products, our clients can choose from many styles & sizes. We promise to provide the safest, thinnest and most popular dance floor! Ideal for general stage use, it is tough and durable, made of a very heavy duty, slip resistant vinyl.
Proudly made in China, shipping in port Shenzhen. Our portable dance floor for sale that backed by a huge manufacturer's warranty. Whether you are looking to rent or purchase, thank you for your time and consideration.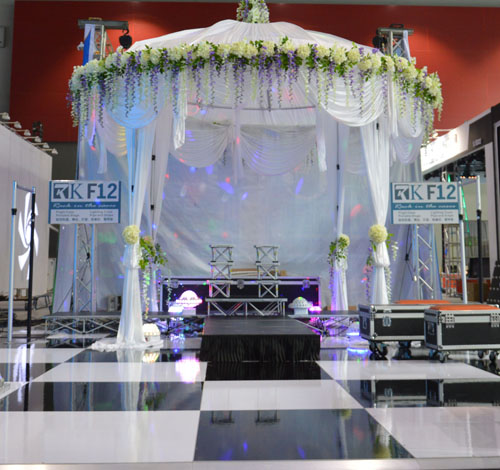 Relevant Information
Leave a Reply:
Copyright (c) 2013,Rack in the Cases Co.,Ltd.All Reserved.