Category
Pipe and Drape Parts
Pipe and Drape Kits
Pipe and Drape Package
Portable Floding Tables
Product Information
RK supplies super cheap pipe and drape systems
RK Pipe and Drape is a manufacturer, has 3 factories located in Shenzhen Guangdong, China, supplies pipe and drape systems for your exhibit booth needs (from dividing rooms to backdrop for press conferences or trade show booths, and photo booths).
Our pipe and drape backdrop kits are a simple and inexpensive way to decorate events, divide rooms, and more. Selected hardware in stock - click to view category "Pipe and Drape", buy super cheap pipe and drape kits & save money now!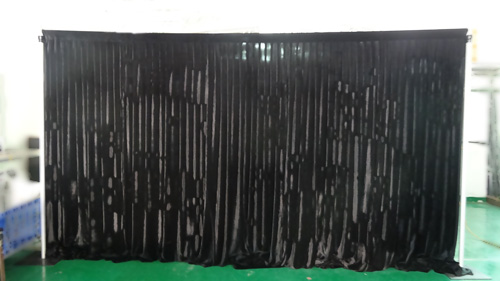 Relevant Information
Leave a Reply:
Copyright (c) 2013,Rack in the Cases Co.,Ltd.All Reserved.