Category
Pipe and Drape Parts
Pipe and Drape Kits
Pipe and Drape Package
Portable Floding Tables
Product Information
pipe & drape systems for trade show booth
Pipe & drape systems are used for Trade Show/Exhibition Booth. Pipe And Drape - Available in a wide variety of colors, about US $ 19.8 - 45 / Piece, it eliminate the need for rigging points in your venue and save on space.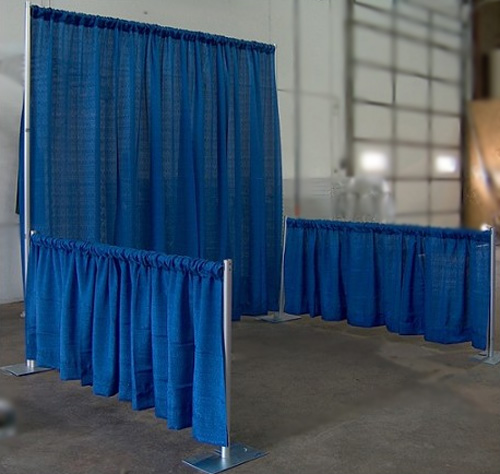 RK has a wide variety of pipe and drape systems ranging from starter kits, bases, slip fit and screw in uprights, and fixed and telescoping drape supports. (Drapes from RK are made from banjo cloth or poly premier, both fabrics are durable and flame resistant. ) With our Pipe and Drape carts to keep your pipe and drape hardware and trade show curtains.
Relevant Information
Leave a Reply:
Copyright (c) 2013,Rack in the Cases Co.,Ltd.All Reserved.