Category
Pipe and Drape Parts
Pipe and Drape Kits
Pipe and Drape Package
Portable Floding Tables
Product Information
pipe and drape system fits your exhibit booth needs
Pipe and drape systems can have a variety of uses, for example in the case of using them to create one or more trade show booth. A typical trade show booth consists of an 8' high back wall, and two 3' side walls. That pipe and drape system fits your exhibit booth needs from dividing rooms to backdrop for press conferences.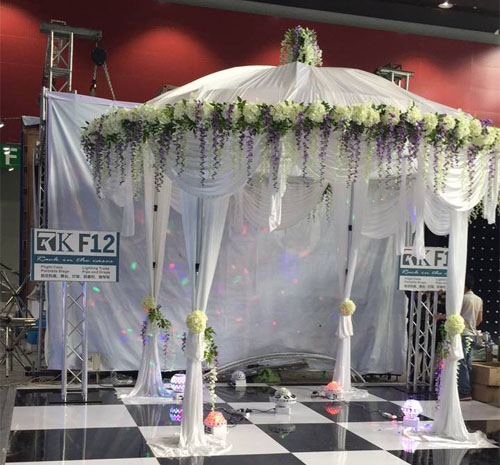 A great drape setup can help define a trade show booth. RK Pipe and Drape (Trade show booth pipe drape hardware manufacturer) offers pipe and drape trade show booths for non-convention hall events. RK has a full inventory of pipe and drape products, custom graphic trade show displays, and exhibition booth kits.
Relevant Information
Leave a Reply:
Copyright (c) 2013,Rack in the Cases Co.,Ltd.All Reserved.