China 2017 Pipe and Drape for Portable Trade Show Booth
Pipe and drape for trade show booths, it is light weight and completely portable, great for temporary event, as eliminating the need for permanent construction. RK Pipe and Drape releases new exhibit booth pipe and drape, and we will show it at the Get Show (Feb 2017), welcome to visit our booth and order this kind of pipe and drape systems.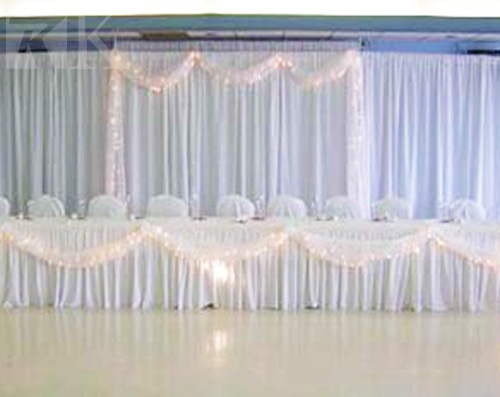 Some Detail
Pipe and drape specification(standard size):
Adjustable upright pipes: With 8'~20'
Telescopic crossbars(Floor width): 7'~12 '
Base plates: 18"X18"X3/8''
Multi-Function for: Exhibition, Wedding, Party, Event, and so on.
Transport Package: Carton
Color: Red, Black, Blue or Customized
2017 high quality pipe and drape by RK, is a great way for DJs and event planners construction. About the Get Show 2017, this trade show is a 4 day event which will be held during Feb. 27- Mar. 2, in Guangzhou, China.
Relevant Information
Leave a Reply: