Category
Pipe and Drape Parts
Pipe and Drape Kits
Pipe and Drape Package
Portable Floding Tables
Product Information
fashion pipe and drape booths but low costs
Modular trade show displays, booths, and exhibits from RK Pipe and Drape. We design your custom trade show display booths by taking a strategic approach, help exhibitors build their brand, generate sales leads and lower their operating costs.

Using pipe and drape, we build trade show displays, booths and exhibits that work. RK's pipe and drape booths design is fashion, attractive and eye-catching. Besides, a fantastic price (costs) that can't be beat.
Note: Modular design, size and design are customizable.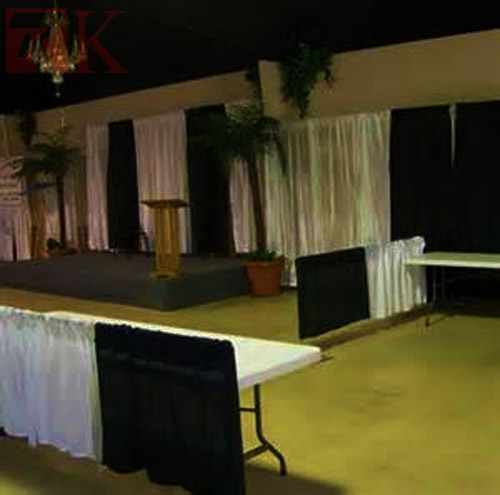 Relevant Information
Leave a Reply:
Copyright (c) 2013,Rack in the Cases Co.,Ltd.All Reserved.