Category
Pipe and Drape Parts
Pipe and Drape Kits
Pipe and Drape Package
Portable Floding Tables
Product Information
Select our high quality Wedding Pipe And Drape
Now 8ft high pipe and drape backdrop kit for sale: sheer Wedding Backdrop which quoted at $174.19–$1,238.79. RK Pipe and Drape - a China premier manufacturer and wholesale distributor of wedding - supplier of high quality wedding decorations and event supplies/equipment, releases the sale promotion August 2016.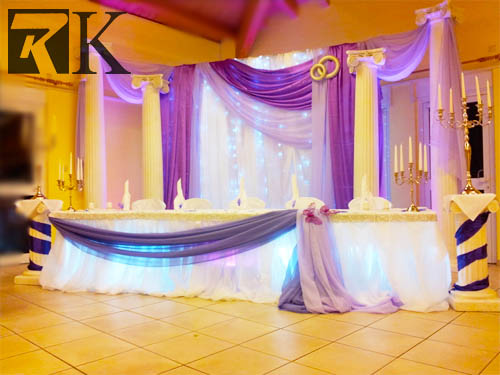 8ft high pipe and drape backdrop kit
RK launched the promotion lasting for one months, and benefits the agents. Looking for affordable pipe and drape, want to make a great deal and save a lot of money? Just come to RK. Select our high quality wedding pipe and drape, we promise that all of our products are guaranteed in quality and stylish even these free items.
Relevant Information
Leave a Reply:
Copyright (c) 2013,Rack in the Cases Co.,Ltd.All Reserved.