Category
Pipe and Drape Parts
Pipe and Drape Kits
Pipe and Drape Package
Portable Floding Tables
Product Information
using RK new affordable pipe and drape for exhibition
Using pipe and drape for exhibition brings users umpteen benefits. RK Pipe and Drape knows what is your need - Our pipe and drape trade show booths include everything you need to have a great looking display at unbeatable prices.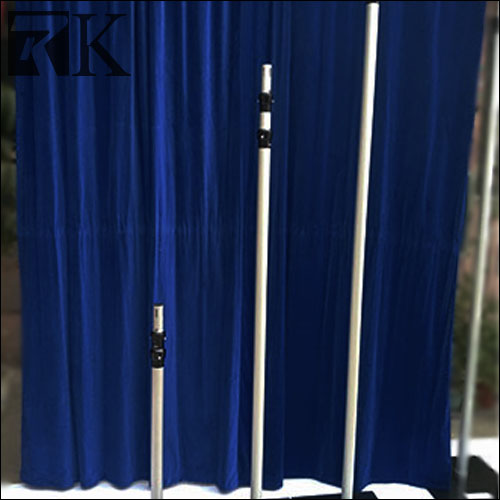 pipe and drape
RK supplies a full inventory of pipe and drape products for your trade show. Our complete trade show pipe and drape systems in various colors and styles(color: white, black, custom available; style: American style adjustable pipe&drape, Outdoor family style reception - pipe and drape, Elegant french style romantic aluminum pipe and drape...).

Now our 8 foot x 10 foot pipe and drape systems is in promotion, during 1th to 31th, August 2016. It is a chance that you get one set new affordable trade show pipe & drape from us.
Relevant Information
Leave a Reply:
Copyright (c) 2013,Rack in the Cases Co.,Ltd.All Reserved.