RK pipe and drape is hot sale now
Pipe and drape provides a variety of uses such as covering up an unsightly wall, a drape room divider, a custom backdrop and many other uses. Nowadays, pipe and drape from RK is hot sale, why? Some other secrets as below: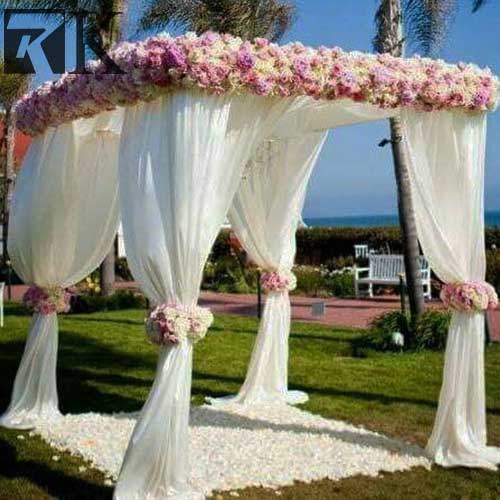 pipe and drape
1. Can be assembled in minutes, lightweight, durable, easy to assemble, economic
2. Freestanding system.
3. Virtually unlimited size or configuration.
4. Creates theater-like appearance.
5. No extra tools required.
Because the good quality, easy set function and cheap price, many customers have favor to RK pipe and drape systems. RK Pipe and Drape supplies adjustable telescopic pipe uprights and horizontal drape bars, these products give versatility in height and width, is very suitable as a room divider or be used to hide unsightly areas.
Relevant Information
Leave a Reply: