Category
Pipe and Drape Parts
Pipe and Drape Kits
Pipe and Drape Package
Portable Floding Tables
Product Information
To build trade show booth for big business
Your trade show booth is the lasting impression that your potential clients will remember when visiting you at your next convention or marketing event. To build trade show booth for big business, here are 3 tips to help your.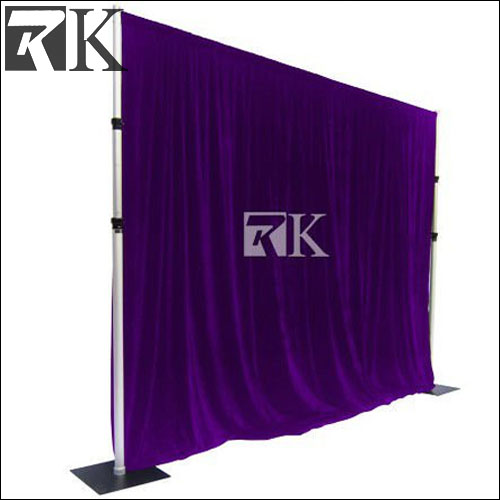 pipe drape for trade show booth
Building trade show booth that does not require the use of any tools:
1,) Trade show booth pipe and drape are similarly composed of several basic parts, including the base, the uprights, the crossbars, the drapes.
2,) Buy pipe and drape systems from RK. Our pipe and drape helps with acoustics in large empty spaces like auditoriums or meeting halls.
3,) Ask RK Pipe and Drape for help of design. We build custom trade show displays, booths and exhibits. We design your custom trade show display booths by taking a strategic approach.

If you deal with us, you can also be provided with our long experiences, good services and professional knowledge.
Relevant Information
Leave a Reply:
Copyright (c) 2013,Rack in the Cases Co.,Ltd.All Reserved.