pipe and drape is an industry standard product in trade show
For trade show - There is an industry standard product that is either used for dividing space or decorative purposes for a multitude of events, guess what is it. Yes, it is
pipe and drape
, this product can help users save a lot of money when they have to divide a space or make certain decorations.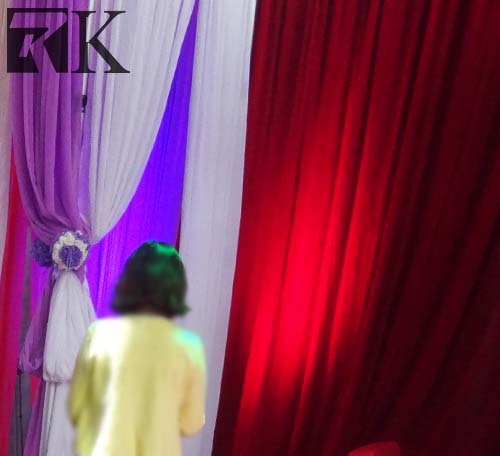 it is pipe and drape
Now
pipe and drape systems
are widely employed in expo and exhibitions, sports, performance and other activities and ceremonies. "Pipe and drape are composed of uprights, bases, crossbars and fabric drapes" - pipe and drape systems are not only easy to install and transport, but also available in different colors and sizes for various occasions.
Using pipe and drape in
trade show booth
: When a whole structure is finished, drapes are hanged, it is Hi Impact & Huge ROI, as
RK Pipe and Drape
offers affordable wholesale pricing on pipe and drape systems. RK provides pipe and drape systems, pipe and drape kits, and has an collection of in
pipe and drape accessories
various styles.
Relevant Information
Leave a Reply: