Why Do More and More People Choose Pipe and Drape
RK provides pipe & drape backdrops,
trade show booths
, and photo booth package for hotels, conference centers, schools, trade shows, churches, party rental stores, and many other businesses with our complete
pipe and drape packages
and kits, as well as parts and accessories.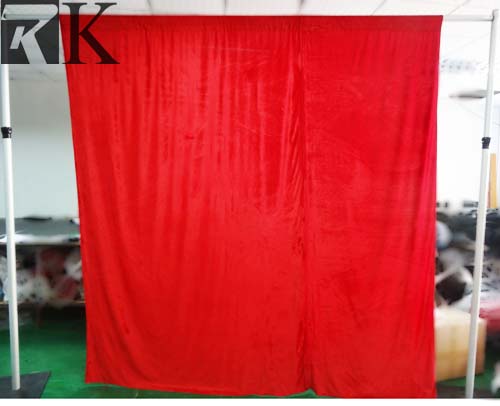 pipe drape backdrop
Over these years,
pipe and drape
has been utilized more and more. But how come? Reason one is pipe and drape makes life simple, consisting of only steel bases,aluminum pipes and drapes,setting up pipe and drape display requires no special skills.
Reason two is that
pipe and drape systems
saves time and money for you. You host several functions each month, and each one can have a variety of color schemes. Problem is, your wall is white, and that big logo is on it. So what can you do? You can paint it every time,spending your time and money on paint. Or you can set up pipe and drape in no time at all, and chage the drape color easily.
Relevant Information
Leave a Reply: